Changwon, a historic location with a new eibe playground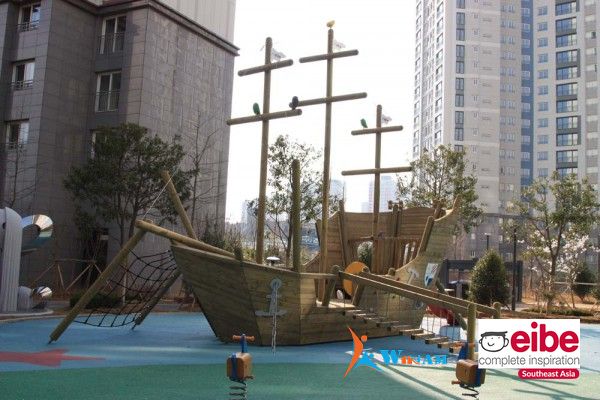 The city is filled with a variety of attractions, including the street of Changdongisitors with the installation of "Sangsang-gil". Literally meaning "Imaginary Road", it is a tourist zone with the names of Korean celebrities and international tourists engraved on its sidewalk. Sangsang-Gil road, the only street of its kind in the world, is filled with names of the general public after a special campaign launched by the Korea Tourism Organization. Millions of international applicants entered, among which 23,000 lucky winners were selected to have their names engraved on the road.
The uniqueness of this place is embellished by a new playground placed in a residential area. The small sailors are delighted to play by the unique ship Santa Maria 5591515 and the sand raft 5671220, while the courageous adventurers will love the castle Tunis 5665625, play unit Aba Tawa and the cableway Sierra 5552625. The whole picture is completed with spring rockers Dolphin 5672330, Fish 5670080, Pony 5670130, three-way spring rocker 5591550, and the stand-up see-saw 5551945.
A very nice and adventurous place to play on!