With eibe everything runs smoothly:
Our playground planning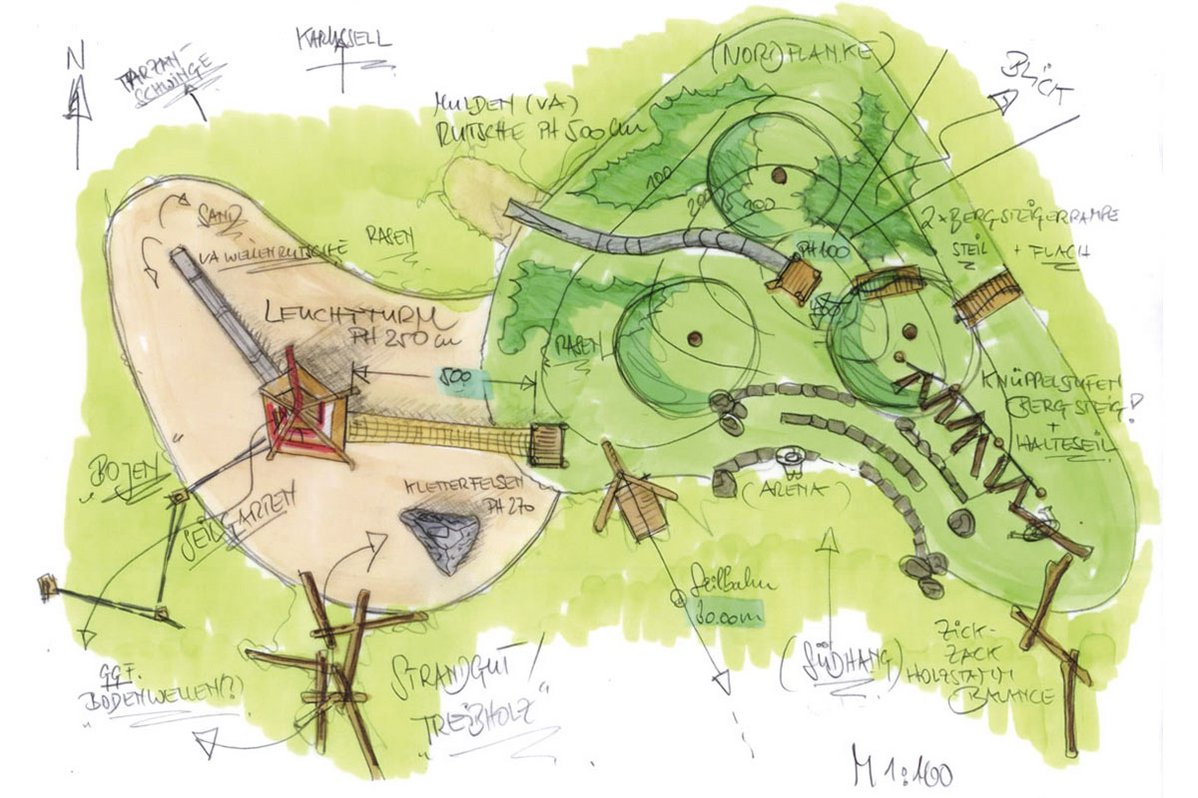 To make a play area not only visually attractive for children but also functional, certain aspects should be considered within the planning process. Thanks to many years of experience, we know all requirements of playground design. From the beginning our experts include movement patterns, play areas and impact zones in the playground design. The selection of the products thereby follows your wishes and the demands of your residents, visitors or customers. You will receive from us scaled layout plans or a 3D-exposition, so you can visualize your playground before its implementation.
High play value is your top priority but budget guidelines hamper your playground planning? Trust in our planning competence: With pleasure we will implement your playground with you!
With the eibe playground planning in 4 steps to your perfect playground
Planning competence means to consider every aspect of a playground. Therefore each planning process starts with an analysis of the future play area as well as the needs of customers and users. This guarantees highest planning quality and a playground design sustainable in its social function and encouraging physical activity.
The play area analysis
The next step of playground planning is the analysis of the future play area. Our experts consider in particular
the site with size, topography and natural features,
the location within the quarter/environment, neighbouring use and access,
the potential users with age, gender etc.
Professional planning checklists accompany our planning process. These include important factors of installation and assembly works from the beginning. Special requirements like multi-generational concepts, inclusion, or themed designs will be considered from the start.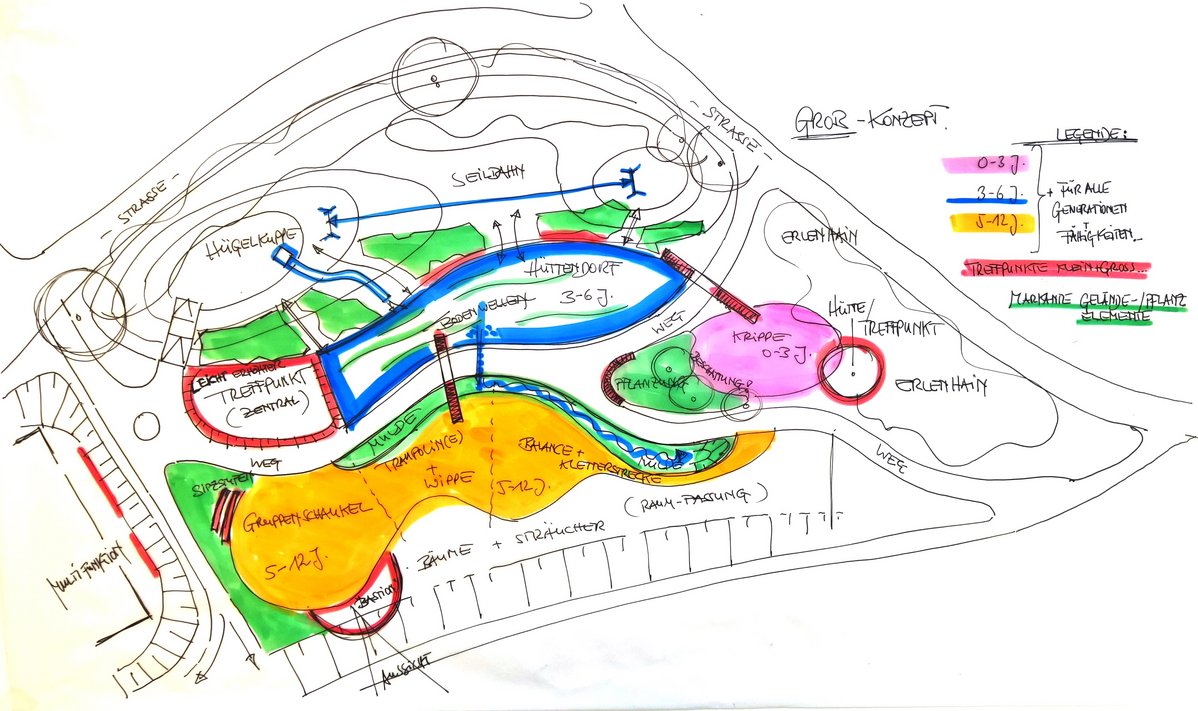 Basic concept
The actual playground planning usually starts with a conceptual phase (brainstorming, mood boards, theme selection, etc.) The resulting basic concept covers the functional zoning, planning of walking paths or corridors and also extensively and intensively designed areas.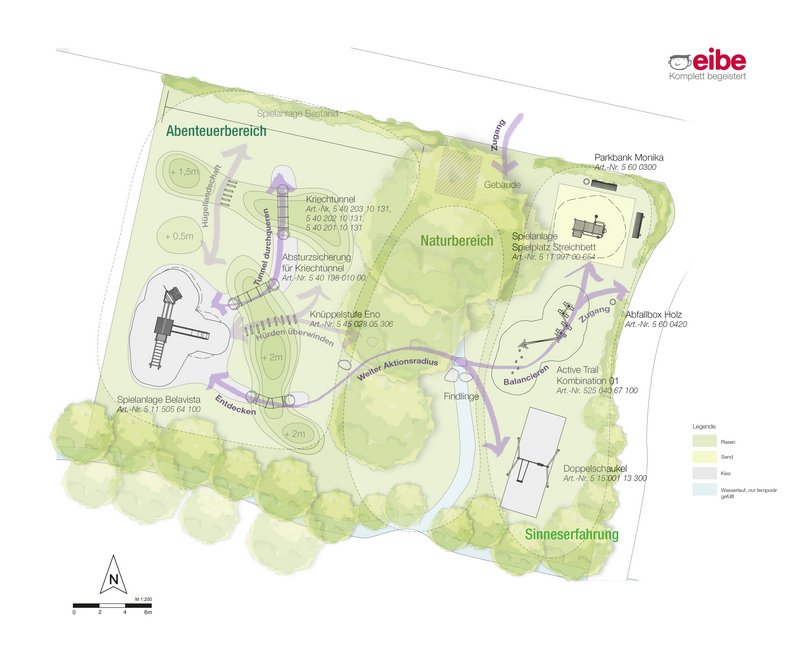 The planning draft
Based on the basic concept we will then prepare a more detailed 2D planning draft. The draft includes functional areas for age groups, play values, safety aspects as well as maintenance issues. The selection and positioning of the playground equipment will be made in consideration of all other relevant factors. This is particularly important, because the structural quality (equipment, furnishings etc.) should create a high process quality (behaviour, effects on children and supervising and accompanying persons) to ensure the social sustainability.